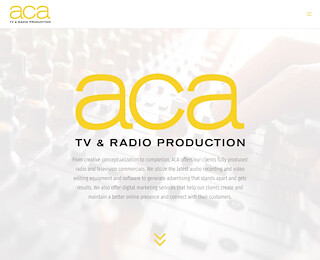 If your business revolves around furniture sales, you know that before a holiday arrives, many people choose to purchase some type of new furniture for their homes or backyards. This is especially true when the summer months are approaching us, and people begin to think about entertaining friends and family members more often. Advertising Concepts of America, ACA, provides powerful and effective 4th of July furniture advertising that promotes the uniqueness and desirability of your brand.
For over the last 45 years, the creative professionals at Advertising Concepts of American have developed fresh and clever approaches to 4th of July furniture advertising. Using only the latest technology, we can create an advertising package designed to meet your specific requirements. Whether you have a specific campaign ready to launch, or perhaps you don't know where to start, we strive to provide your business with the perfect advertising methods on time, and always within your advertising budget.
Direct Mail Advertising
Although online marketing has grown at a fast and furious rate over the last several years, direct mail remains an effective tool in the world of advertising. Direct mail is cost-efficient and can be created quickly and begin to circulate almost instantly. All of our products are produced in-house, meaning we can provide even faster service and have your brand delivered to your current and potential clients in the shortest period.
TV Commercials
Advertising your business through a campaign of television commercials offers many benefits to your company, and we have the professional know how to combine images, movement, and audio to create a unique and exciting commercial that people will want to watch. TV commercials target the largest audience and provide a visual experience that captures one's interest and then directs them to your brand. We also plan effective TV spots that will more likely capture your target audience.
Radio Advertising
Radio advertisements that air in your company's local area are especially effective if created and promoted properly. You can capture a larger target audience when attempting to promote your 4th of July furniture sale through the benefit of exclusive radio commercials that get people excited about your event. Because of the time limitations that are placed on radio ads, it's crucial that your message comes across clearly, quickly and with a strong message.
Our experienced in-house team of creative professionals will work with you throughout your entire advertising campaign and create meaningful and all-inclusive 4th of July furniture advertising for a successful result. Advertising Concepts of America incorporates the latest advances in audio, video and direct mailing ideas that provide your business the opportunity to make your message known.
Please click on our blog page, and discover why we are the go-to advertising specialists for several of the top rated companies throughout the country. We have successfully taken on some of the largest furniture advertising campaigns and have turned them into favorable and profitable events. To find out more, please leave us your contact information, or simply give us a call.
4th Of July Furniture Advertising
Advertising Concepts of America
9547648864
233 NE 3rd Ave, Fort Lauderdale, FL 33301
View Larger Map
We welcome your comments!